No Idea How to Start Design? How to become a graphic designer with no experience?  
A good design school will absolutely get you on the right track to becoming a talented, qualified professional. However, it's simply not in the cards for everyone. Fortunately, you can still fulfill your dream of becoming a designer without a formal education, as long as you have the drive and dedication to pull it off.
Design School: Important or Not?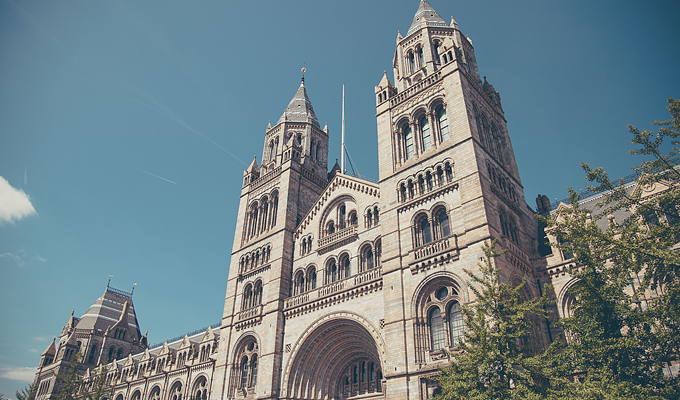 As far as the design industry is concerned, the debate rages on. You can't really blame people for thinking that design school is not really as important as the industry makes it out to be. After all, the most important aspect of creating fantastic design is creativity, something that people are born with and develop through time, and not something you learn from textbooks and modules.
But then again, your creativity alone will not really get you anywhere if you don't know the basics of design. No matter how unique your concepts are, you would also have to present them in the most professional way possible, especially if you want to make a serious career out of it. This is where the value of proper design education comes in. It teaches you the basics and the ins and outs of every possible tool and theory that you will need to progress in the specific niche you want to concentrate on.
Design School Drawbacks
The drawback to design school? It's pretty simple. Not only does it cost a fortune to go to design school, it also takes up at least four years of your life. This is something that is just not possible for many people, especially if they don't have the financial capacity. A lot of kids have to start working the moment they reach legal age, so how can they keep their heads above water in the short term without having to sacrifice their long-term dream?
How to become a graphic designer online?
Become a Graphic Designer with a Top Online Graphic
The Professional Association for Design defines the field of graphic design as "the art and practice of planning and projecting ideas and experiences with visual and textual content." In a nutshell, graphic designers create the eye-catching images that define the world around us using a variety of multimedia resources.
Designers don't just have an artistic penchant or superior computer skills, they have an eye for detail, a keen sense of observation and a love of all things beautiful.
Most employers require you to have at least a bachelor's level online graphic design degree for entry level jobs. The most common online graphic design degrees are Bachelor of Arts and Bachelor of Fine Arts, and the actual title of each school's design program varies.
Learn graphic design online free
It doesn't matter whether you are a student, a business owner, or an employee in any industry – you'll face the need to read up on graphic design tips at one point or another. Maybe you'll need to create graphics for your blog or social media, or you'll need to create an awesome presentation that will impress your professors or employees. Maybe you'll decide to share your knowledge through an eLearning course, so you'll want to save tons of money by doing your own work.
Graphic design can be overwhelming for beginners with no previous experience. First of all, you shouldn't expect to become a master graphic designer in a month. Stay humble in your expectations and complete one goal at a time.
If you look for advice from experienced designers, they will tell you the same thing: you should read as many books about design principles as possible, and you must master Photoshop, InDesign and Illustrator. That's certainly true if you're planning to become a professional graphic designer, but you can start your journey by following more specific, simpler steps. Read on; the guidelines in the continuation will take you in the right direction.
Gather inspiration
It's time to start pinning. If you want to teach yourself design, you should start by getting inspired by the masters in this discipline. You notice a beautiful design that screams creativity and uniqueness? Add it to your Pinterest board and don't stop adding new pieces to your catalog.
Be careful; your Pinterest board should not serve as a source for copying. Graphic design is all about discovering your own style. That's exactly what the collection of inspirational designs should serve for: revealing your preferences. If, for example, you realize that you're mostly saving infographics, that means you need to focus on that style and start creating your own projects.
Behance and Dribbble are great sources of inspiration.
Observe and analyze
Take some time to observe your collection of designs. Each infographic, illustration, or icon you look at contains lines, shapes, text, and other elements that are combined in a masterful way. You'll notice that all those shapes are very simple.
The process of analyzing different designs will help you realize how the tips you read are implemented into practice. As you develop better skills with your own designs, you'll start guessing what tools master designers have used to create particular elements.
Pay attention to alignment
Have you wondered why a single line or embellishment boosts the appeal of your design to such a degree? Symmetry is the answer! No matter how busy your design is, you should always adjust the alignment to achieve uniformity.
Choose the right fonts
One of the most important aspects of design is clarity. If you make the text unreadable for the sake of visual appeal, you won't achieve much success with the project. You'll find many guides that tell you to use diverse typefaces in a single design, but don't take that advice literally. The viewer will have difficulties adjusting his eye to different styles and forms, so it would be best to use variants of the same font family.
However, you should definitely not limit all of your designs to a single font. Experiment a bit and find the perfect style for the particular project you're working on. You don't want to stick to the boring default fonts when there are so many opportunities to explore.
Aim for color cohesion
This is the most common mistake of beginner designers: they try to use every skill they learned in a single design. As a result, their creations are full of colors, fonts, shapes, and all kinds of elements. Too much contrast is not a good thing in design, so don't go for red/green, purple/yellow or orange/blue combinations. You need to choose colors that complement each other more subtly.
Go for the colors that grasp the mood you aim for. For example, green reminds people of peace, freshness, and nature, while deep blue can be mystical, intriguing, or even depressing. Take a look at your favorite product packaging. What are the color combinations on a store shelf that attract your attention? Analyze how cohesive the design is and try to achieve the same impression. The Adobe Color CC online tool will help you choose a nice palette for your design.
Choose images whose quality will remain consistent across the design
The illustrations, diagrams, graphics, and images you use add more meaning to the overall project. That's what the overall purpose of graphic design is: to help you convey a message in a clear, attractive manner.
You need to make sure the quality of images throughout your design remains consistent. For example, if you're combining your own photographs with some professional images you purchased from a stock photo website, the viewer will notice the lack of consistency. The style, proportions, framing, lighting, and quality of these elements should remain constant throughout your design.
Get feedback and learn from it!
You love the design you just created? Why don't you show it to the world? You are not that confident? Maybe you can ask a professional graphic designer for an honest opinion. It's important to know what other people think of your work. The whole point of learning design is to create projects that are attractive for other people, so you should never be afraid from feedback!
Embrace the criticism and use the remarks to your advantage. If you have the right attitude, they can only make you a better designer.
Aim for a clean, readable design
You just crafted a cool design? Shut the computer down and take a rest from it. After few hours, take a look at it. What feeling does it evoke? Does it look too busy or dark? Then you need to reach the right balance of brightness and contrast. Your text should be very clear and easy to read, and all other elements should work towards that goal.
Respect the rules of hierarchy!
What's the most important element of your design? If you're trying to present a textual message that's supposed to make a difference in the world, then you don't want to overshadow it by positioning it over a bright, colorful image. Hierarchy is an extremely important aspect of graphic design.
You need to prioritize the elements and achieve that priority through scale, compositional placement, typography, and color. The most important message of the design should remain dominant no matter how many other elements you use.
Follow your passion!
You should always work on something you really like. For example, it would be difficult for you to create a promotional poster for a hamburger if you're vegetarian, right? You need to pick projects you're passionate about. Your enthusiasm will lead to great design!
You don't have to be a professional graphic designer to be interested in design. Regardless of the career path you choose, the new skills you obtain will make you more attractive on the job market. The most important thing to remember is to stay creative and aim for innovation. As you keep practicing, the results will become better and better.
Stephanie Norman from Sydney has been a professional writer for 4 years already. She also works as a content marketing specialist and web designer at Australian Writings, a company that offers assignment help for students. You can follow her at Facebook and Google+.
See also:
What education do you need to become a graphic designer
How to become a good graphic designer
DO YOU WANT TO BE A DIGITAL TRAINER / WEB DESIGNER OR GRAPHIC DESIGNER?
[Contact_Form_Builder id="2″]
[rev_slider shah_pic]